Mar 31, 2015 8:37:30 AM
News
Chinese Men, remix showcase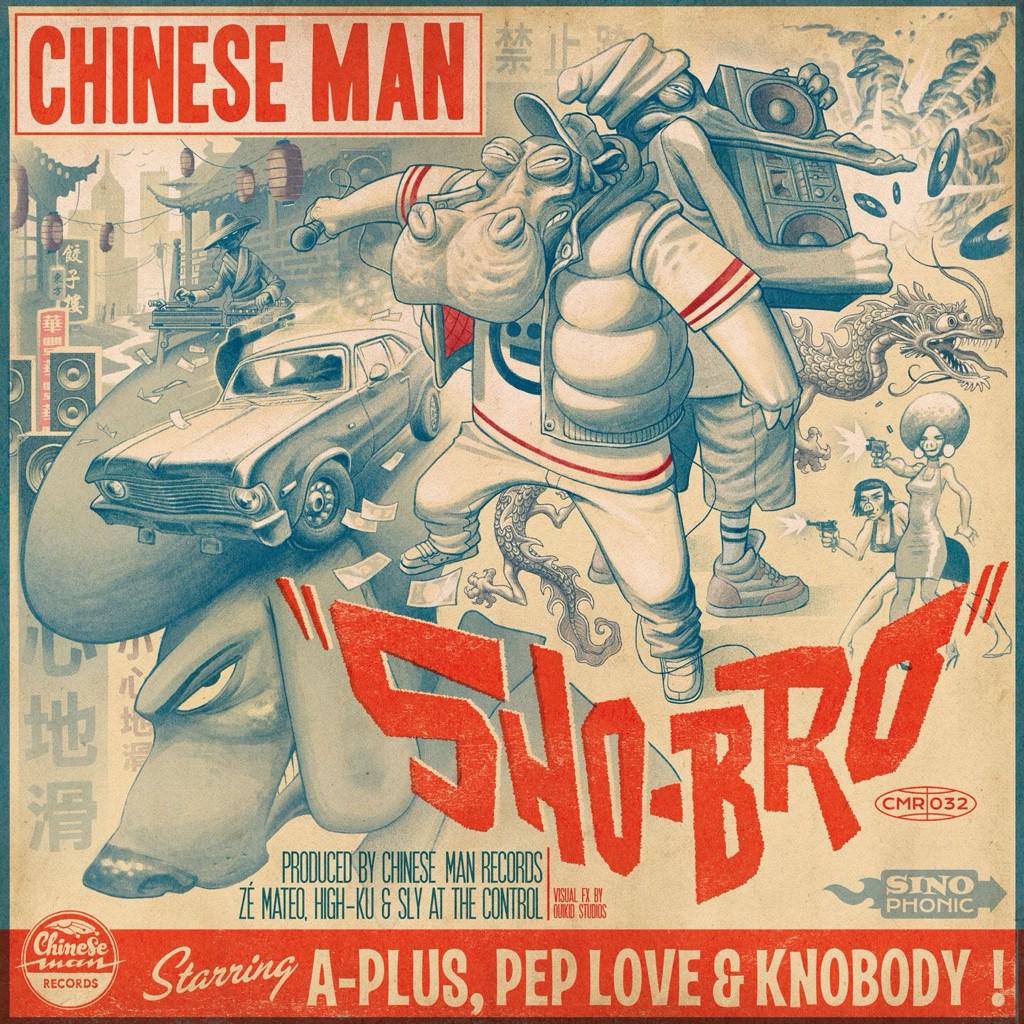 Qualcuno di voi cerca un antidoto al primo caldo ? Qualcosa che possa accompagnarci in maniera non troppo celere verso i tramonti estivi ? Bene, sarà il caso di indirizzare lo sguardo Oltralpe, dove la crew degli uomini cinesi è ovviamente di casa. Questo nuovo Ep esteso, che supera abbondantemente la soglia dei 30 minuti avvicinandosi dunque ad un concept album, mette insieme alcuni esclusivi remix e tracce rigorosamente inedite. 'Sho Bro' è al solito prodotto dal marchio di casa Chinese Man Records, a dimostrazione di come il collettivo sia un'entità completamente a sé stante, capace di organizzare nel minimo dei particolari dall'attività promozionale a quella di booking, rimanendo fedele al proprio universo multikulti.

Sei è il numero di remix, due quello delle tracce esclusive: 'Sho-Bro' - con i featuring di 3 rapper emergenti della West Coast come A-plus, Pep Love & Knobody - e 'The Reminder'. Nuova adrenalina che va ad aggiungersi ad un programma di per sé impeccabile, dove la statura internazionale del gruppo francofono è confermata dai nomi dei partecipanti.
High Tone, Al'Tarba, Chill Bump ed i produttori Smokey Joe and the Kid si uniscono al party con i loro esclusivi remix, ma il colpo gobbo arriva con la title-track rivista e corretta da un professionista del beat come DJ Nu-Mark ( dei blasonati Jurassic 5), che offre un taglio funky old school ad un rare groove di per sé travolgente. Amatissimi anche alle nostre latitudini, i Chinese Man continuano a seminare aromi neri e caraibici nella loro musica, lavorando di fino a quello che è un ibrido funk/soul immerso nella cultura reggae ed hip-hop.